T-Series Level 2 Compact Overt Gun Belt Holster Kit
T-Series Level 2 Compact Overt Gun Belt Holster Kit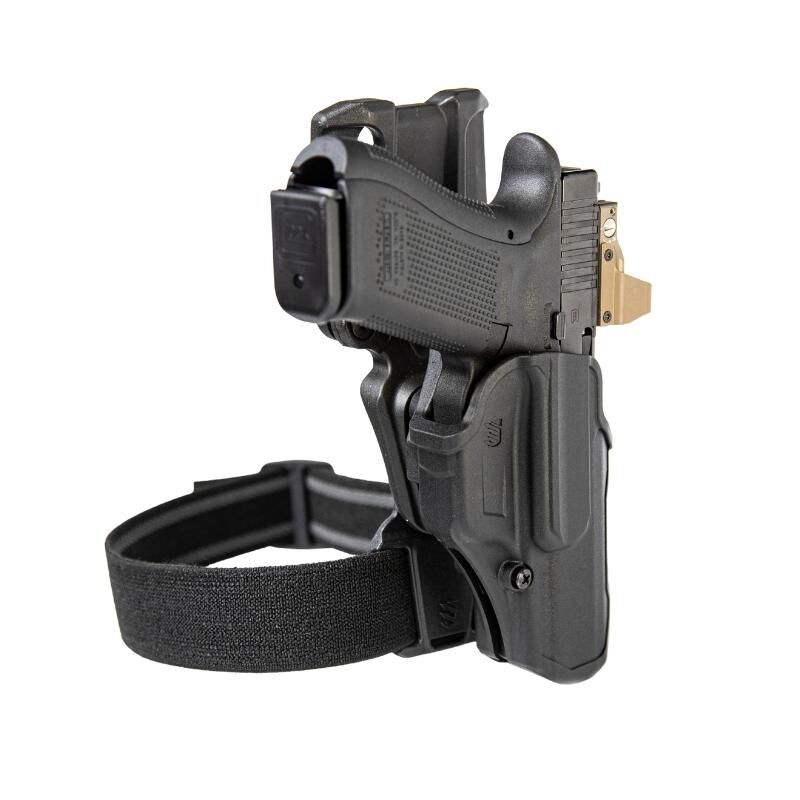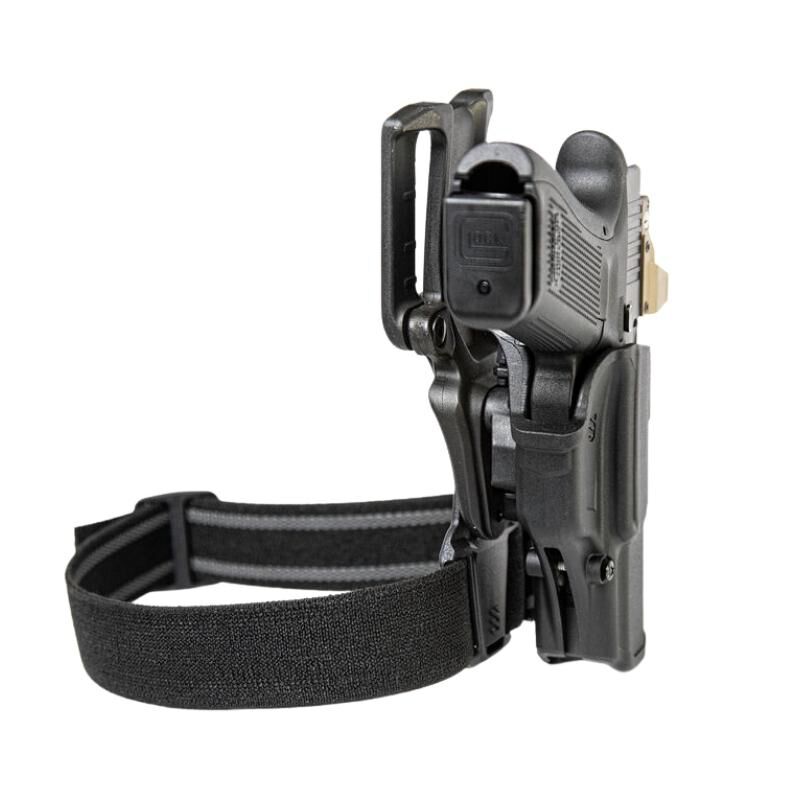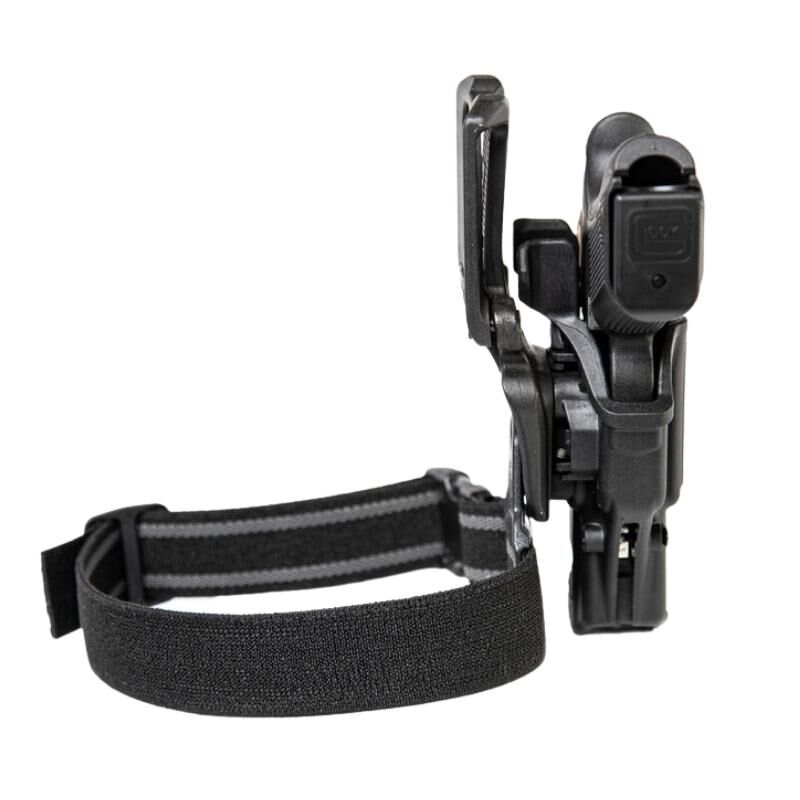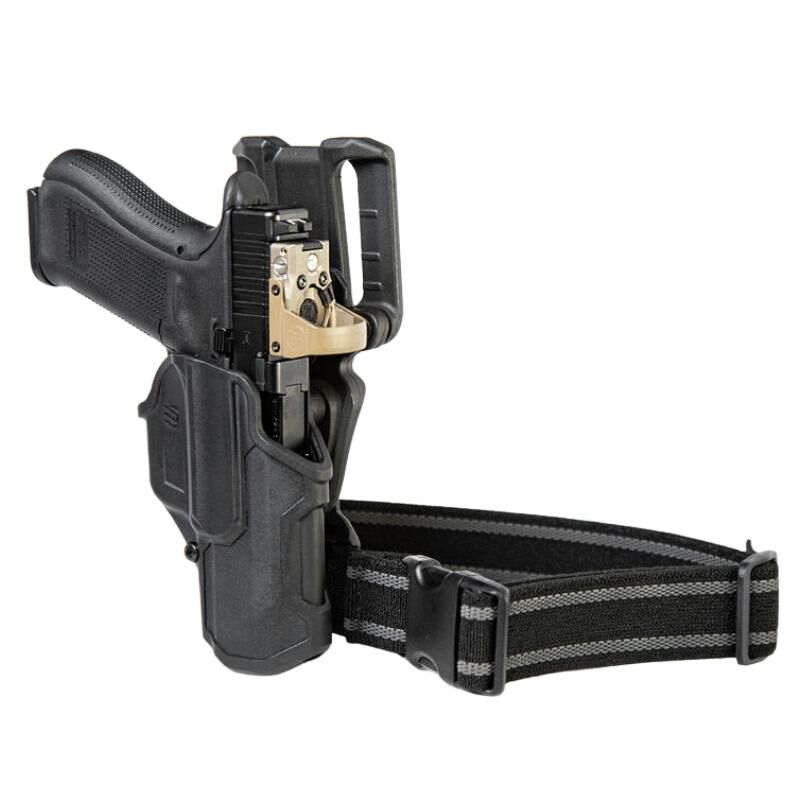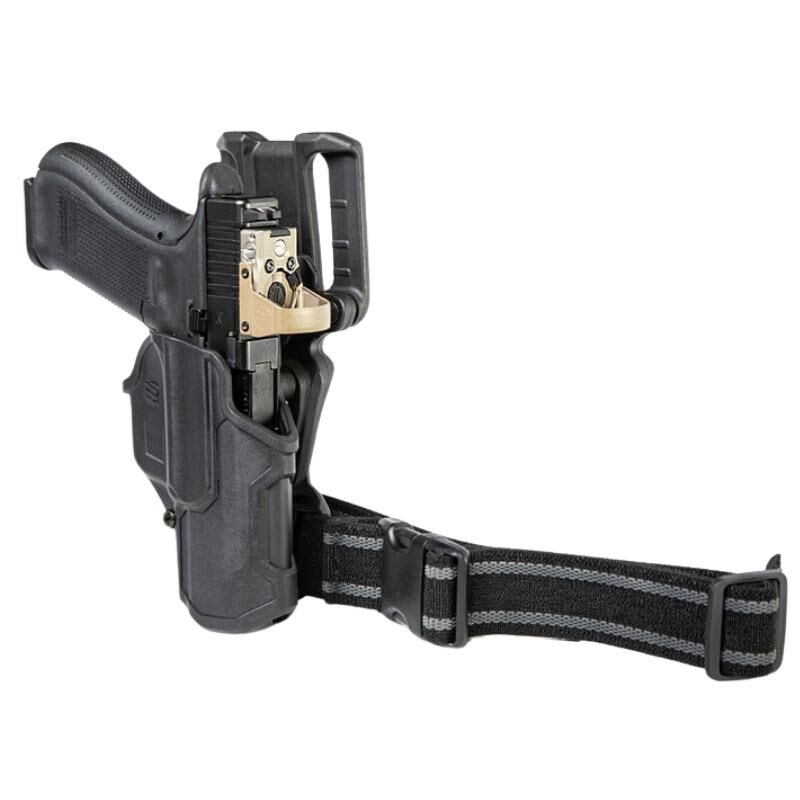 Best Seller
T-Series Level 2 Compact Overt Gun Belt Holster Kit
or 4 interest-free payments with
ⓘ
No Interest if paid in full in 6 months on purchases of $99+. Subject to credit approval. See Terms
T-Series L2C Overt is our premier duty-rated and thumb-activated holster with open top and reflex sight compatibility, but with our Jacket Slot Belt Loop and Leg Strap Adapter.
Availability:
Select Styles for Availability
Expected Availability:
false
The T-Series Level 2 Compact (L2C) Overt is our lightest weight version of the T-Series with an open top and reflex sight compatibility, and it comes with our Jacket Slot Belt Loop and Leg Strap Adapter for lower carry height and increased stability.
Made of ultra-strong polymer that is injection molded, the T-Series is both strong and lightweight and it has an exceptionally smooth interior to aid in drawing and holstering.
The T-Series uses both an adjustable passive retention and a thumb-activated retention to give you speed as well as security. Simply form a grip on your pistol and the natural placement of the thumb deactivates the thumb release allowing for a smooth and fast draw. Additional security is provided by the thumb release guards, and the close proximity to user's body.
The open top design of the Level 2 Compact keeps weight down while also giving the user the ability to mount most reflex sights. The open top also serves the purpose of allowing the muzzle to come up sooner and makes holstering smoother. If you are looking for a fast, secure, and safe Outside-The-Waistband (OWB) holster that's comfortable for all-day carry – The Made in America T-Series Level 2 Compact is for you.
Thumb-Activated Retention

Sound-Dampening Lining

Durable Exterior & Low-Friction Interior

Made in the USA

Jacket Slot Belt Loop and Leg Strap Adapter included in the box.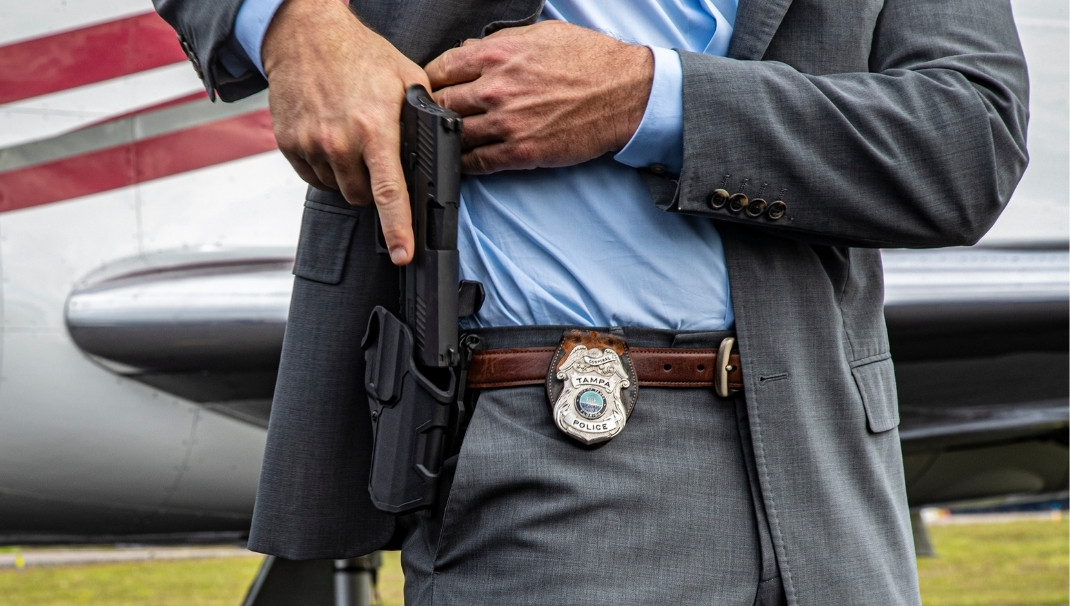 Thumb Release For Speed & Security
The T-Series thumb-activated mechanism allows for a full grip placing your hand in a position to draw and acquire your target in the shortest amount of time with a high degree of safety. The thumb lever placement, along with the guards, also puts it closer to the body for improved security against unauthorized use or theft.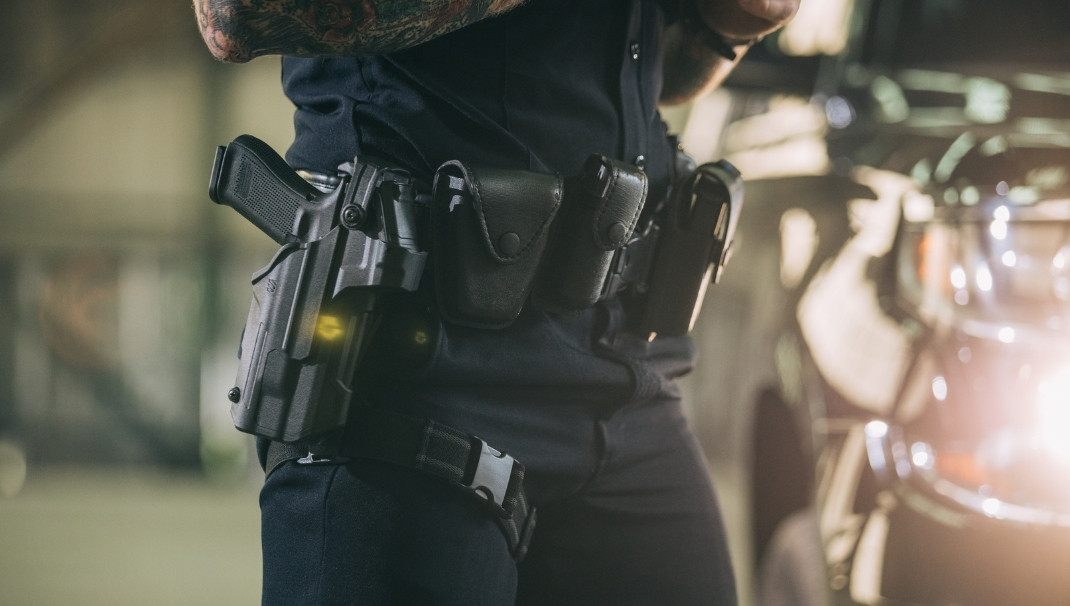 Duty Rated
Blackhawk's entire T-Series Holster lineup is rated for duty use. Our engineers designed the T-Series suite of holsters and accessories to withstand rigorous destructive testing and extreme environmental conditions to ensure regardless the environment, T-Series will keep your firearm at the ready. For added security, the thumb activated retention is paired with two guards to prevent anyone except the user from drawing the firearm.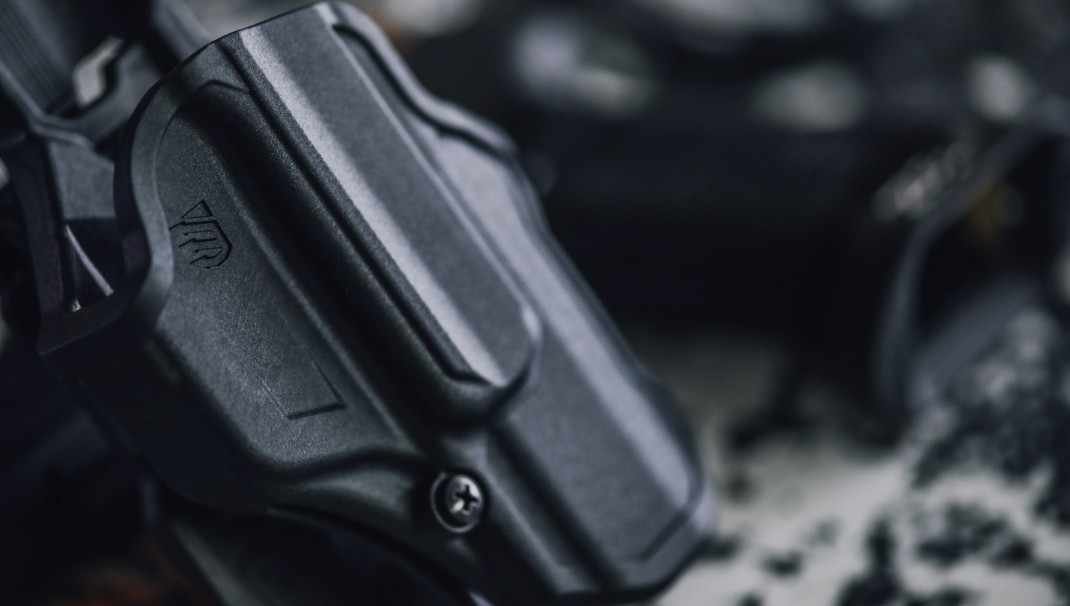 Injection Molded
Blackhawk is the first company to manufacture dual shot injection molded holsters. This process combines a durable outer later with a low friction inner layer to create the ultimate duty holster. The injection molding process ensures that every part of every holster is durable and built from the ground up for your firearm. This time-tested process has been used on millions of our holsters since our injection molded holsters' inception in 2004.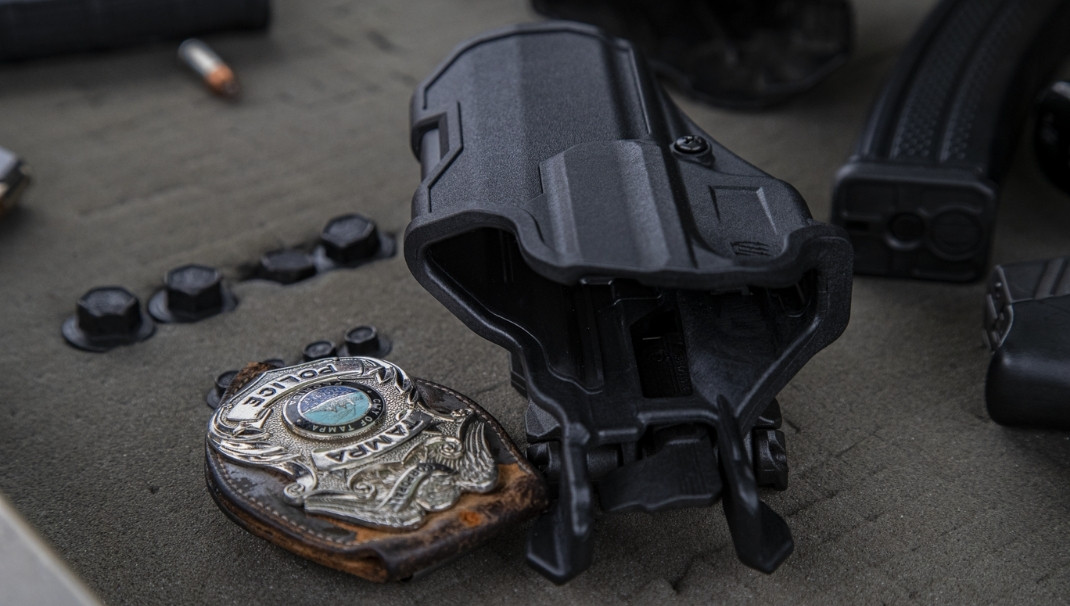 Low Friction Internal Material
The inside of all of our T-Series holsters are lined with a low friction internal material which allows for smooth and quite operation of the T-Series holster. This prevents damage to your firearm as well as allowing you to dictate the circumstances around drawing and holstering your firearm.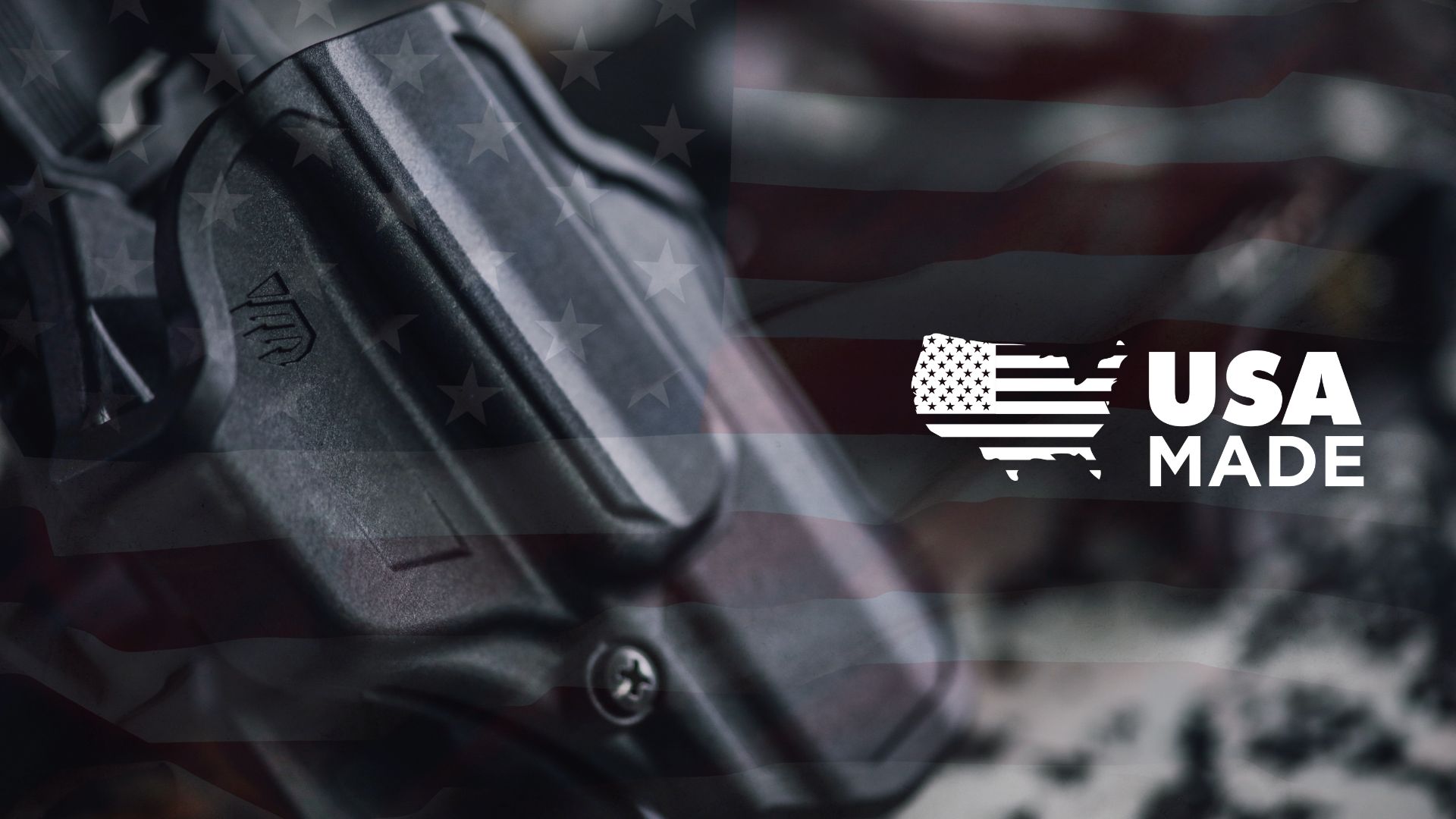 Made In The U.S.A.
T-Series holsters are made right here in the United States to the highest quality possible. See a video tour of the Blackhawk factory where the T-Series and other Blackhawk products are made - Click Here
Mounting Options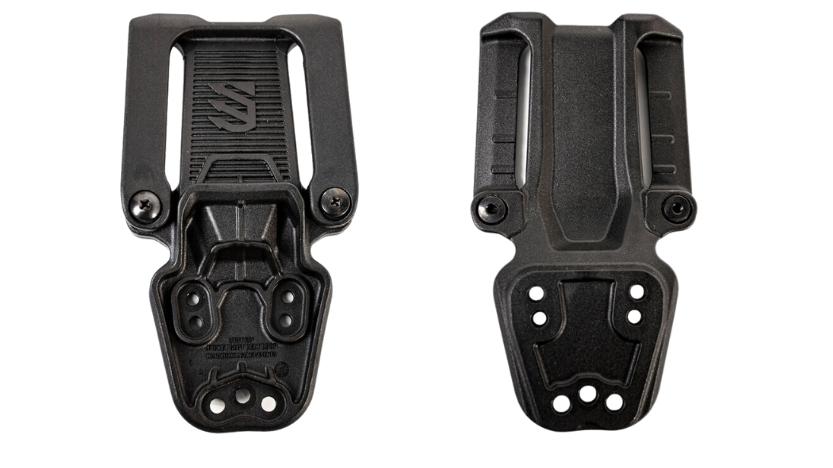 T-Series Jacket Slot Belt Loop
The T-Series Jacket Slot Belt Loop is designed to attach to a duty belt and allow for a quick draw from a lower carrying height.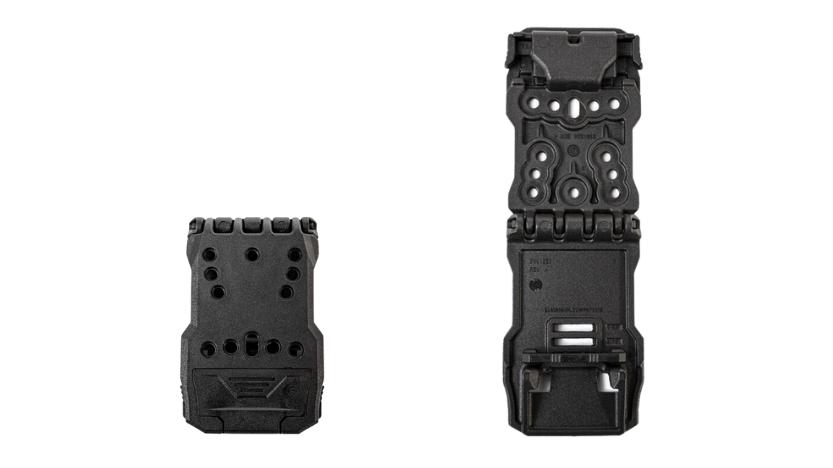 T-Series Quick Dual Release Belt Loop
The T-Series Quick Dual Release Belt Loop is designed to quickly clip on and attach to any belt with two buttons.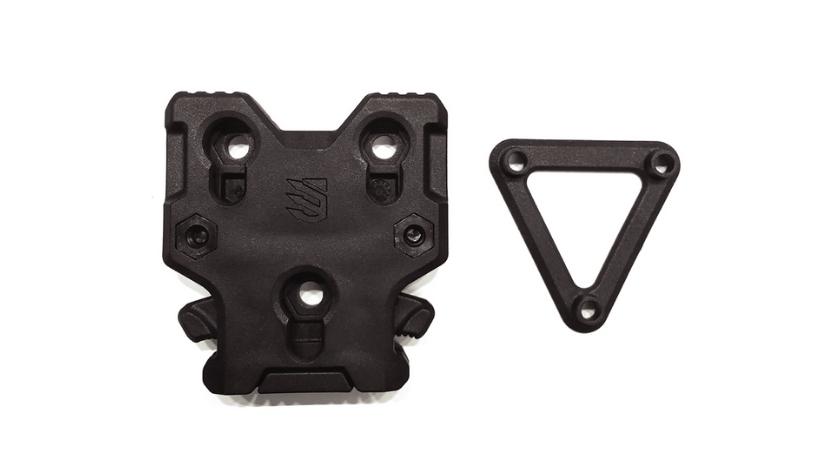 T-Series Quick Detach (QD2)
The T-Series QD2 is a duty rated interface that can be mounted to any T-Series platform to allow quick toolless changes.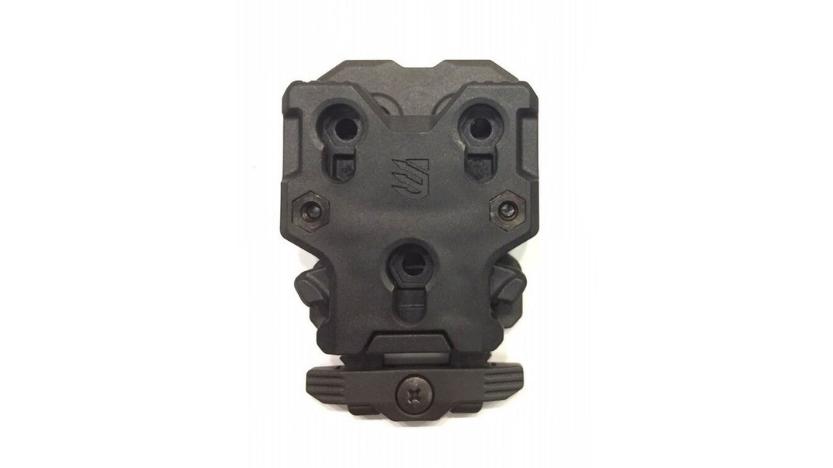 T-Series Molle Adapter
The T-Series MOLLE Adapter offers an adjustable carry solution for MOLLE based applications, and facilitates rapid modularity by using the integrated T-Series QD2.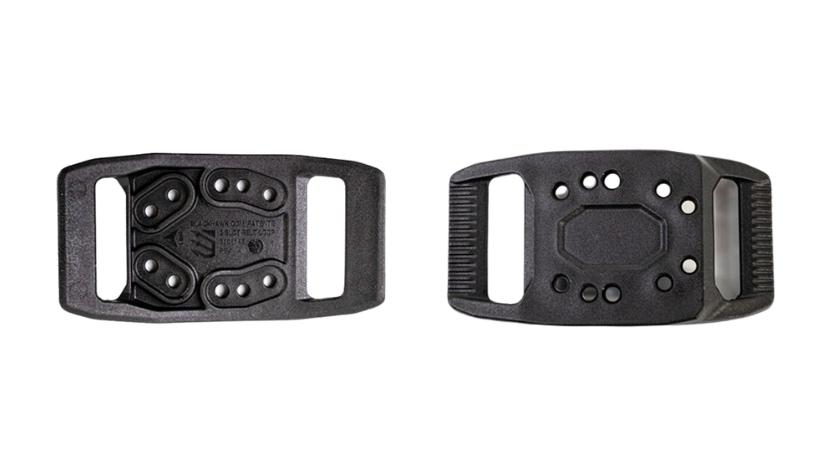 T-Series 2-Slot Belt Loop
The T-Series™ 2-Slot Slot Belt Loop provides a high-ride belt mount solution designed to tuck the grip of the pistol for increased concealment.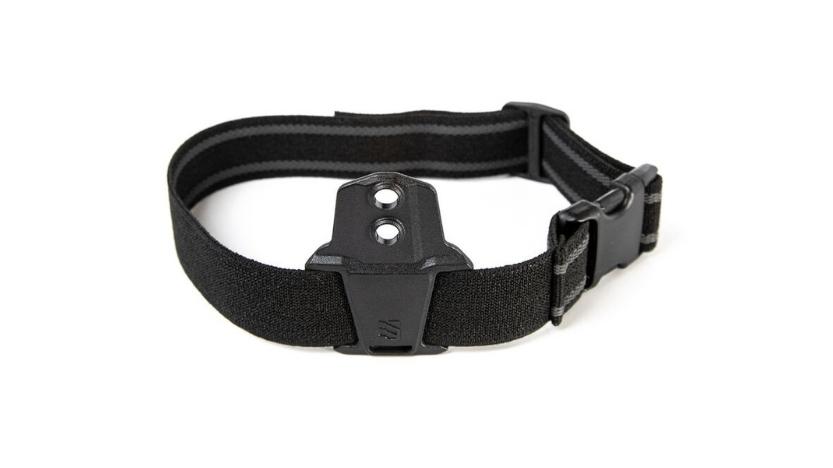 T-Series Jacket Slot Leg Strap Adapter
The T-Series Jacket Slot Leg Strap Adapter is a single 1.5" leg strap with elastic webbing that pivots with natural body mechanics of your hip, allowing for increased ergonomics and stability.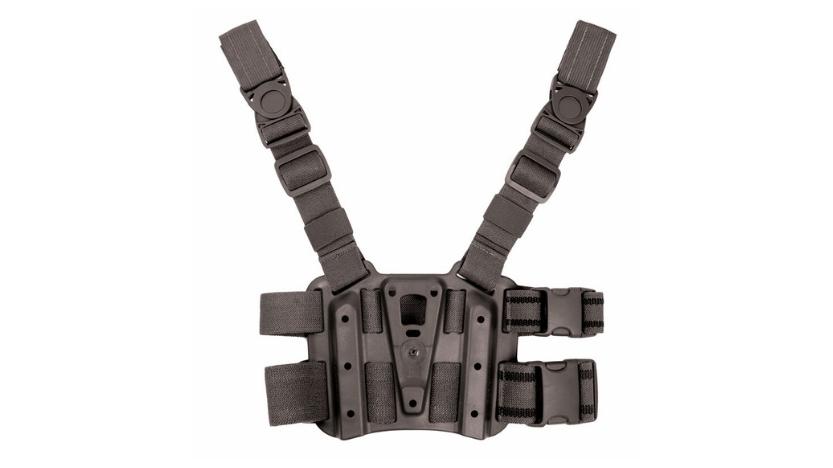 Tactical Holster Platform
The Tactical Holster Platform is designed to provide drop leg compatibility with any of our injection molded OWB Holsters.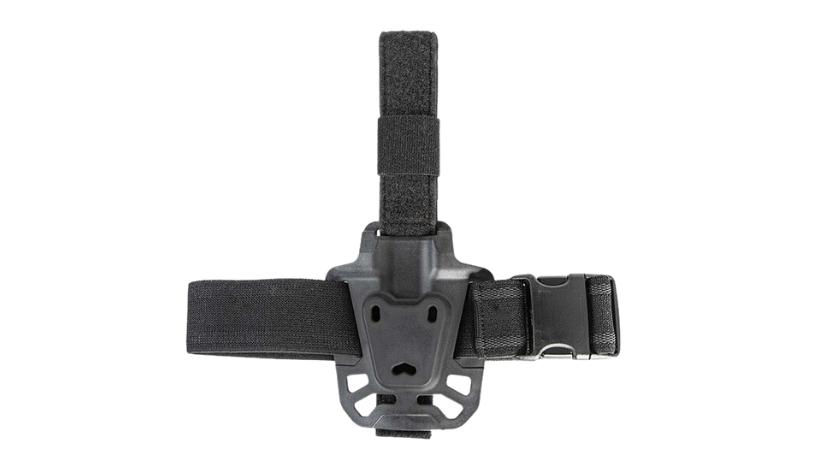 Micro Tactical Holster Platform
The Micro Tactical Holster Platform retains the benefits of a traditional drop-leg platform, but in a more compact package minimizing bulk and weight.